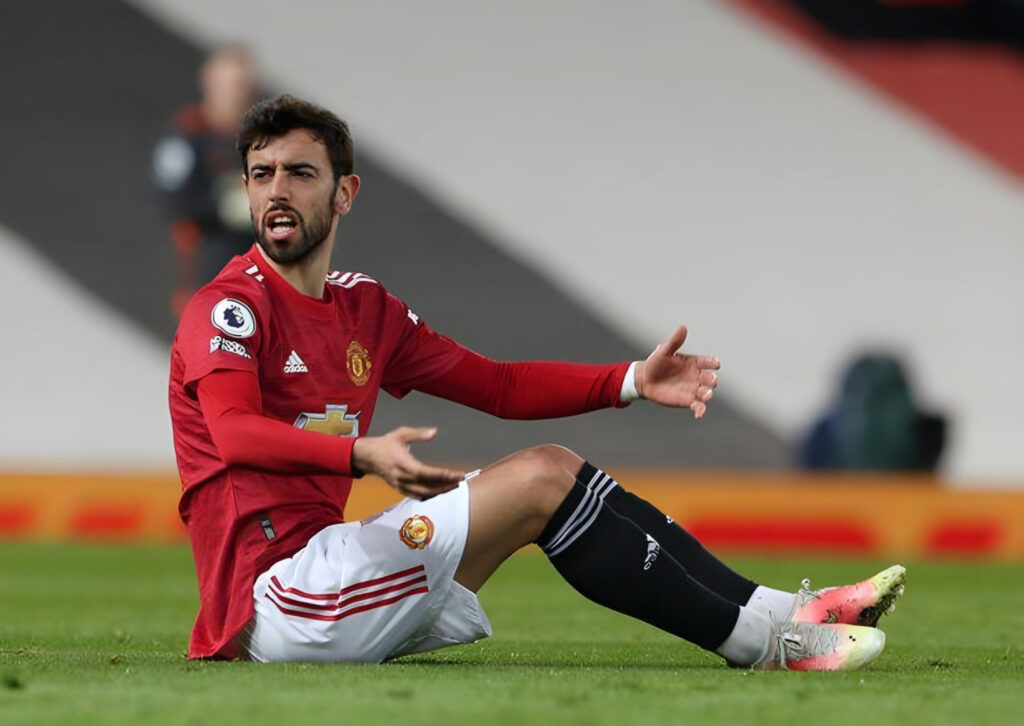 Man United and Portugal star, Bruno Fernandes, recently revealed his most formidable adversaries, both from rival clubs, Arsenal and Manchester City. The midfielder, who made a transfer from Sporting CP to the English Premier League in January 2020, for a fee around £67.6 million.
When reflecting upon his battles on the field, Bruno Fernandes pinpointed encounters with Arsenal and Manchester City players as his most challenging tests so far. This revelation sheds light on the intense competition and the high-caliber talents that define the EPL landscape. 
Bruno Fernandes, the star from Portugal, holds a special place in the hearts of Manchester United fans. and it's no surprise to see Erik ten Hag promote him to club captain after wearing the armband for large spells last season.
Beyond just his mesmerizing presence on the field, his contributions have been nothing short of awe-inspiring. With an incredible tally of 77 goals contributions in 124 appearances.
Fernandes openly shared insights into the players who posed the greatest challenges on the field. His first mention was N'Golo Kante, an embodiment of ceaseless energy and relentless pursuit at Chelsea, a constant shadow that made every inch of the pitch his territory. Alongside, he offered his commendation for Rodri and Arsenal's £105 million record signing Declan Rice, both leaving an indelible impression on him. In describing them as "Really Similar,"
"It is a difficult one," Bruno Fernandes told Sky Sports as part of a Saturday Social feature.
"In the Premier League, you play against top, top players. I can tell you [N'Golo] Kante was difficult, Rodri is really difficult, Declan Rice is really difficult.

"Declan and Rodri are physically really similar. Kante is more small but quick and sharp. But there are many players because we play in the best league in the world so you get to play against the best players."

"I don't try to be the captain, I try to be just as I am," Fernandes answered when asked what kind of captain he is.

"Obviously you know you have some responsibilities as a captain but the way I will act will be the way Bruno is, not how Bruno is a captain.

"It's a big privilege. The thing that comes in your mind is look at the past of this club, look at the captains and how many trophies they've lifted.

"It makes you aware of what kind of captain I want to be, one that lifts trophies."